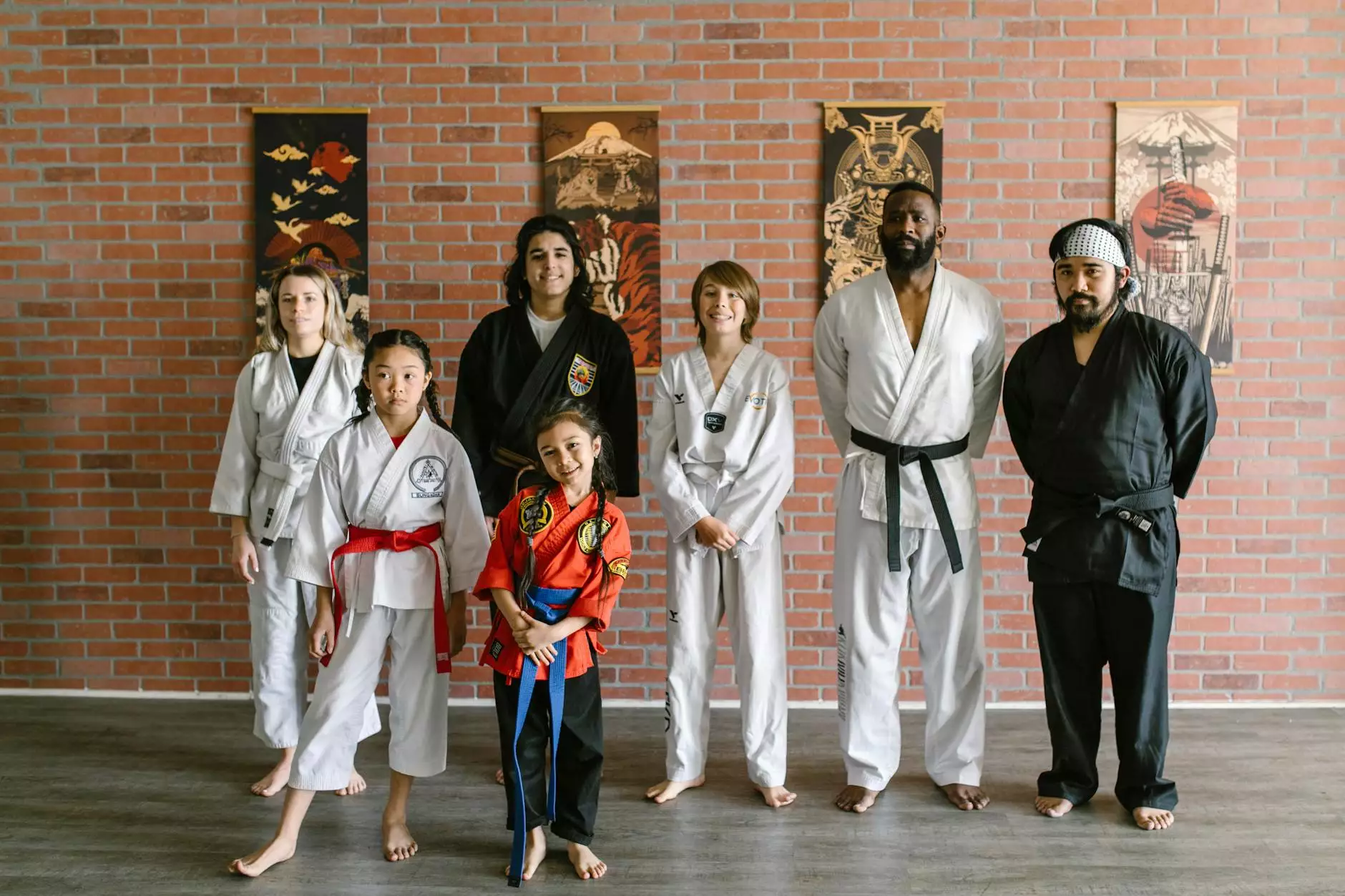 Welcome to Soul Fighters Brewster Brazilian Jiu Jitsu & Sambo, where we offer the best Kids Martial Arts Classes in Trumbull. Our comprehensive program is designed to provide children with a positive and empowering experience through martial arts training. With a focus on discipline, confidence, and self-defense skills, our classes provide a safe and fun environment for children to learn and grow.
Why Choose Soul Fighters Brewster?
When it comes to martial arts training for kids in Trumbull, Soul Fighters Brewster stands out from the rest. Here are a few reasons why we are the best choice:
Expert Instructors: Our instructors are highly skilled and experienced in teaching martial arts to children of all ages. They are passionate about helping kids develop important life skills and reach their fullest potential.
Comprehensive Curriculum: Our program incorporates various martial arts disciplines, including Brazilian Jiu Jitsu and Sambo, to provide a well-rounded training experience. We focus on building a strong foundation in technique, self-defense, and physical fitness.
Safe and Supportive Environment: At Soul Fighters Brewster, safety is our top priority. We maintain a clean and well-equipped facility and ensure that all students follow proper safety protocols during training. Our instructors create a supportive and encouraging atmosphere where kids feel confident to learn and grow.
Character Development: Our martial arts classes go beyond physical training. We emphasize character development by teaching values such as respect, discipline, perseverance, and self-control. These qualities not only benefit children in martial arts but also in other areas of their lives.
Fun and Engaging Classes: We believe that learning should be fun! Our classes are designed to keep kids engaged and motivated through exciting drills, interactive exercises, and challenging activities. We strive to make each training session enjoyable and rewarding for all students.
Benefits of Kids Martial Arts Classes
Enrolling your child in martial arts classes at Soul Fighters Brewster offers numerous benefits that extend far beyond physical fitness. Here are some of the key advantages:
Improved Discipline: Martial arts instill discipline in children by teaching them the importance of following instructions, respecting authority, and maintaining focus. These skills translate into better behavior and academic performance.
Enhanced Confidence: As children progress in their martial arts journey and achieve belts, they gain a sense of accomplishment and self-confidence. This newfound confidence carries over into other aspects of their lives, allowing them to excel in various activities and build positive relationships.
Effective Self-Defense Skills: Martial arts teach children important self-defense techniques, empowering them to protect themselves and stay safe in various situations. They learn to assess threats and react appropriately, ultimately improving their personal safety and awareness.
Physical Fitness and Coordination: Our martial arts classes involve a combination of conditioning exercises, strength training, and dynamic movements. Through regular training, children improve their cardiovascular health, strength, flexibility, and coordination.
Character Development: Kids martial arts classes emphasize the importance of values like respect, humility, perseverance, and teamwork. These values help children develop strong character traits that positively impact their personal and academic lives.
Join Our Kids Martial Arts Classes in Trumbull Today
Give your child the opportunity to experience the many benefits of martial arts training at Soul Fighters Brewster Brazilian Jiu Jitsu & Sambo. Our Kids Martial Arts Classes in Trumbull are specifically designed to help children develop discipline, confidence, and self-defense skills in a fun and safe environment. Contact us today to learn more or to schedule a trial class!