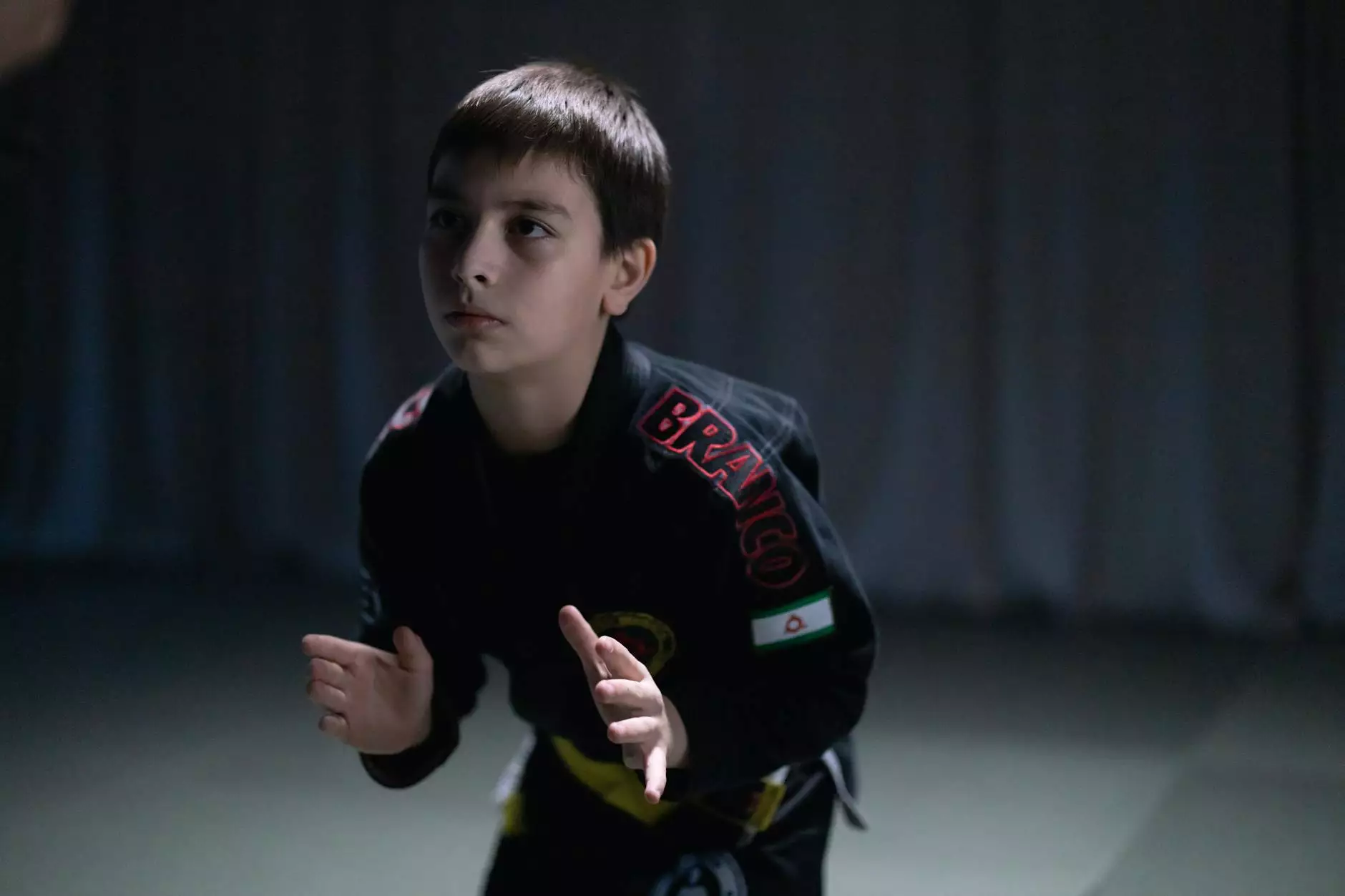 About Travis Passaro
Welcome to the profile of Travis Passaro, one of the highly skilled and dedicated kids martial arts instructors at Soul Fighters Brewster Brazilian Jiu Jitsu & Sambo. With years of experience in the field, Travis is committed to providing the best martial arts training for children in Fairfield.
Experience and Expertise
Travis Passaro brings a wealth of knowledge and expertise to his role as a kids martial arts instructor. With a strong background in Brazilian Jiu Jitsu and Sambo, Travis has honed his skills throughout the years, making him an exceptional mentor for young martial arts enthusiasts.
Travis understands the importance of creating a safe and engaging environment for children to learn and grow. His teaching style focuses on instilling discipline, self-confidence, and respect in his students. By combining technical training with fun and interactive activities, Travis ensures that each child develops the necessary skills to excel in martial arts.
Kids Martial Arts Programs
At Soul Fighters Brewster, Travis Passaro plays a pivotal role in designing and implementing specialized kids martial arts programs. These programs cater to different age groups and skill levels, ensuring that every child receives appropriate training and guidance.
Beginner Martial Arts
In the beginner martial arts program, Travis introduces children to the fundamentals of Brazilian Jiu Jitsu and Sambo. Emphasizing basic techniques and movements, this program serves as a strong foundation for further skill development.
Intermediate Martial Arts
For children who have progressed from the beginner level, Travis offers the intermediate martial arts program. In this stage, students build upon their existing knowledge and expand their repertoire of techniques, improving their overall proficiency and understanding of martial arts.
Advanced Martial Arts
In the advanced martial arts program, Travis works closely with experienced students, challenging them to push their limits and reach new heights. By focusing on advanced techniques, strategy, and competition preparation, Travis helps aspiring martial artists excel and achieve success in their respective endeavors.
The Benefits of Kids Martial Arts
Enrolling children in martial arts classes offers a plethora of benefits that extend beyond physical fitness. Here are some of the key advantages:
Physical Fitness
Martial arts training promotes overall physical fitness, including cardiovascular endurance, strength, flexibility, and coordination. Regular practice helps children develop healthier habits and improves their general well-being.
Self-Discipline
Through martial arts, children learn the value of self-discipline. They develop the ability to set goals, work hard, and persevere. These qualities can positively impact other areas of their lives, including academics and personal relationships.
Confidence and Self-Esteem
As children progress in their martial arts journey, they experience a boost in confidence and self-esteem. Accomplishing goals, mastering techniques, and earning belt promotions instills a sense of pride and self-belief.
Respect and Discipline
Martial arts instills a deep respect for oneself and others. Respect for instructors, fellow students, and the martial arts tradition forms an essential part of the training. Children learn the importance of following rules, showing respect, and becoming responsible members of society.
Conflict Resolution and Bullying Prevention
Martial arts training equips children with effective conflict resolution skills, teaching them to handle challenging situations with calmness, respect, and non-violence. It also provides them with the tools to recognize and address bullying, fostering a safe and inclusive environment.
Join Travis Passaro's Kids Martial Arts Classes in Fairfield
If you're looking for a highly skilled and experienced kids martial arts instructor in Fairfield, look no further than Travis Passaro at Soul Fighters Brewster Brazilian Jiu Jitsu & Sambo. Travis's dedication and passion for teaching martial arts to children make each class an enriching and enjoyable experience.
By enrolling your child in Travis's classes, you're setting them on a path towards physical fitness, self-confidence, and lifelong values. Contact Soul Fighters Brewster today to learn more about the available programs and secure a spot for your child in Travis's class!