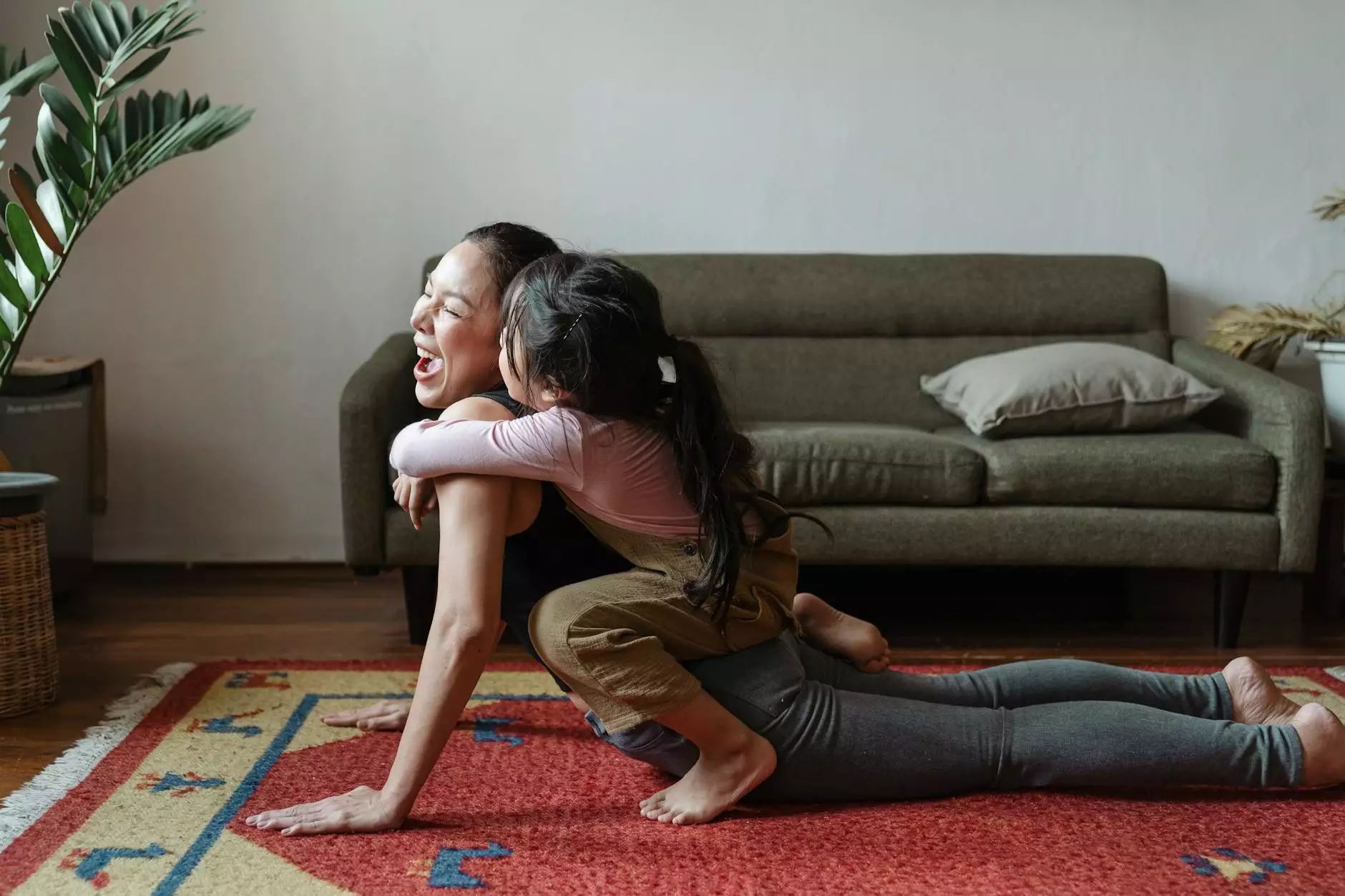 The Impact of Temperament on Child Development
As a parent, understanding your child's temperament is crucial for fostering a healthy and harmonious relationship. Temperament refers to the unique set of innate traits and characteristics that influence how a child perceives and interacts with the world around them. It plays a significant role in their emotional, social, and cognitive development.
At Soul Fighters Brewster Brazilian Jiu Jitsu & Sambo, we recognize the importance of supporting parents in navigating their child's temperament to foster positive growth. Our experience in the field of martial arts has shown us the transformative power of self-discipline, self-control, and emotional regulation. In this comprehensive guide, we provide valuable insights and practical tips to help you manage your child's temperament effectively.
Understanding Different Temperament Types
Temperament types can be broadly classified into several categories, including:
The Active Child
The active child is characterized by high levels of energy, a preference for physical activities, and a need for constant movement. They thrive in environments that encourage active engagement and provide opportunities for regular exercise and play. At Soul Fighters Brewster Brazilian Jiu Jitsu & Sambo, we offer martial arts programs that are perfectly suited for active children, allowing them to channel their energy in a structured and positive manner.
The Sensitive Child
The sensitive child tends to be more emotionally reactive and may exhibit heightened sensitivity to their surroundings. They require a nurturing and supportive environment that promotes emotional stability and resilience. Our experienced instructors at Soul Fighters Brewster Brazilian Jiu Jitsu & Sambo understand the importance of cultivating emotional intelligence in children. Through our martial arts training, we emphasize self-awareness, empathy, and emotional regulation to help sensitive children thrive.
The Analytical Child
The analytical child is naturally curious and possesses a keen intellect. They enjoy problem-solving, critical thinking, and exploring concepts in depth. At Soul Fighters Brewster Brazilian Jiu Jitsu & Sambo, we integrate cognitive development activities into our martial arts curriculum to engage the analytical child's mind. Through interactive exercises and mental challenges, we foster their intellectual growth while also instilling important values such as discipline and perseverance.
The Social Child
The social child thrives on social interactions and has a natural affinity for making friends. They enjoy teamwork, collaboration, and group activities. At Soul Fighters Brewster Brazilian Jiu Jitsu & Sambo, we cultivate a supportive and inclusive community where social children can flourish. Our martial arts classes provide opportunities for teamwork, mutual respect, and interpersonal skills development, nurturing their social-emotional well-being.
Tips for Managing Your Child's Temperament
Parenting a child with a particular temperament can present its challenges. However, with the right strategies and mindset, you can navigate these challenges effectively:
Recognize and appreciate their unique traits: Every child is different, and acknowledging and appreciating their individual temperament is crucial. Celebrate their strengths and support them in areas where they may face difficulties.
Provide a structured and consistent routine: Establishing a predictable schedule can provide a sense of security and stability for your child. Consistency helps them adapt to various situations and manage their emotions more effectively.
Encourage open communication: Create a safe and non-judgmental space for your child to express their feelings and thoughts. Active listening and open dialogue allow them to develop their emotional vocabulary and build trust with you.
Teach and model self-regulation: Help your child learn self-control and emotional regulation by demonstrating these skills yourself. Encourage them to take deep breaths, practice mindfulness, and find healthy outlets for their emotions.
Emphasize positive reinforcement: Praise and recognize your child's efforts and achievements. Positive reinforcement builds their self-esteem and motivation to grow and overcome challenges.
Engage in activities aligned with their temperament: Encourage your child to pursue activities that align with their temperament. For active children, enroll them in sports or martial arts programs like Soul Fighters Brewster Brazilian Jiu Jitsu & Sambo. For analytical children, provide opportunities for intellectual stimulation through books, puzzles, or educational games.
Seek professional guidance if needed: If you continue to face challenges in managing your child's temperament, don't hesitate to seek the guidance of professionals. Child psychologists or therapists can provide valuable insights and strategies tailored to your child's specific needs.
Conclusion
Managing your child's temperament is a journey that requires patience, understanding, and a commitment to their overall well-being. At Soul Fighters Brewster Brazilian Jiu Jitsu & Sambo, we believe in the transformative power of martial arts in nurturing positive behaviors and emotional growth. By recognizing and appreciating your child's unique temperament and implementing the strategies discussed in this guide, you can build a strong foundation for their lifelong success.
Remember, every child is unique, and as a parent, your love and support are their most significant assets. Embrace their individuality, foster their strengths, and empower them to embrace their true potential.