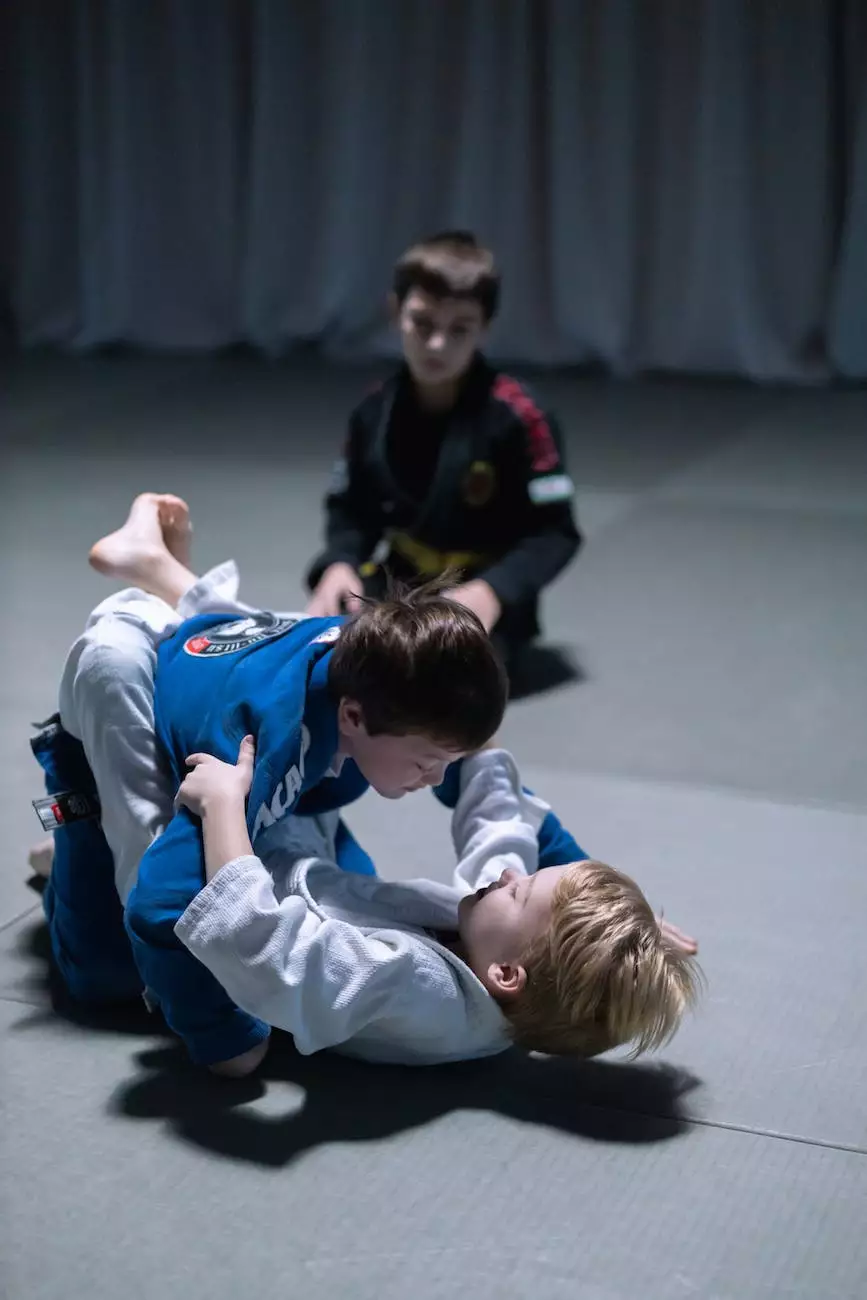 About Soul Fighters Brewster Brazilian Jiu Jitsu & Sambo
Welcome to Soul Fighters Brewster, your premier destination for high-quality Brazilian Jiu Jitsu and Sambo training in Stratford. As a leading martial arts academy, we are dedicated to providing exceptional training experiences to individuals of all ages and skill levels. Our experienced instructors are passionate about helping our students develop their physical fitness, confidence, and self-defense abilities. Whether you are a beginner looking to learn the basics or an advanced practitioner seeking to refine your techniques, we have the programs and expertise to meet your needs.
The Benefits of Jiu Jitsu
Jiu Jitsu, also known as the "gentle art," is a highly effective martial art that focuses on grappling and ground fighting techniques. By leveraging leverage and technique, Jiu Jitsu enables individuals to overcome larger and stronger opponents. Beyond self-defense, Jiu Jitsu offers numerous benefits for both the body and mind:
Physical Fitness
Regular Jiu Jitsu training is a fantastic way to improve your overall fitness. Through intense workouts and drills, you will build strength, endurance, and flexibility. Jiu Jitsu training combines cardiovascular exercise with bodyweight movements, helping you burn calories and develop a well-rounded physique.
Self-Defense
Learning Jiu Jitsu provides practical and effective self-defense skills that can be applied in real-life situations. Our expert instructors will teach you techniques to neutralize threats, escape dangerous situations, and protect yourself and your loved ones.
Confidence and Mental Resilience
Participating in Jiu Jitsu classes builds confidence and mental resilience. As you master new techniques and progress through the ranks, your self-confidence will grow. Jiu Jitsu training also enhances mental resilience, teaching you to stay calm and focused under pressure.
Improved Focus and Discipline
Jiu Jitsu requires concentration and discipline, both of which are essential life skills. Through regular practice, you will develop increased focus, attention to detail, and the ability to set and achieve goals. These qualities extend beyond the mat and positively influence other areas of your life.
Our Jiu Jitsu Classes in Stratford - Fairfield
At Soul Fighters Brewster, we offer a variety of Jiu Jitsu classes tailored to different age groups and skill levels. Whether you are a complete beginner or an experienced practitioner, we have a class that suits you:
Beginner Jiu Jitsu
Our beginner Jiu Jitsu classes are perfect for those new to martial arts. In these classes, you will learn fundamental techniques, body movements, and the basic principles of Jiu Jitsu. Our experienced instructors will guide you through step-by-step progressions, ensuring a safe and enjoyable learning environment.
Advanced Jiu Jitsu
For experienced practitioners looking to take their skills to the next level, our advanced Jiu Jitsu classes provide the opportunity to refine techniques, explore advanced concepts, and engage in dynamic training sessions. These classes offer a challenging and rewarding experience for dedicated Jiu Jitsu enthusiasts.
Kids Jiu Jitsu
We also offer Jiu Jitsu classes specifically designed for children. Our kids' classes focus on teaching self-discipline, respect, teamwork, and conflict resolution skills while cultivating a love for martial arts. Our nurturing environment helps children develop physically, mentally, and emotionally.
Why Choose Soul Fighters Brewster for Jiu Jitsu Training?
When it comes to choosing a Jiu Jitsu academy in Stratford, Soul Fighters Brewster stands out for several reasons:
Expert Instructors
Our instructors have extensive experience in Brazilian Jiu Jitsu and Sambo. They are not only accomplished martial artists, but also skilled educators who are passionate about helping our students succeed. With their guidance, you can be confident in receiving top-quality training.
State-of-the-Art Facilities
Our training facilities are equipped with state-of-the-art mats and equipment to ensure a safe and comfortable training environment. We prioritize cleanliness and upkeep to provide you with the best possible training experience.
Welcoming and Supportive Community
At Soul Fighters Brewster, you'll join a welcoming and supportive community of like-minded individuals who share a passion for Jiu Jitsu. Our friendly atmosphere and camaraderie contribute to a positive and motivating training environment.
Flexible Schedule
We understand that life can be busy, so we offer flexible class schedules to accommodate various lifestyles. Whether you prefer morning, afternoon, or evening classes, we have options that fit your schedule.
Join Our Jiu Jitsu Classes in Stratford - Fairfield Today!
Ready to embark on your Jiu Jitsu journey? Join Soul Fighters Brewster Brazilian Jiu Jitsu & Sambo and experience the transformative power of martial arts. Our highly skilled instructors, comprehensive programs, and supportive community are all here to help you reach your goals. Contact us today to schedule your first class!
Invest in Your Martial Arts Journey
Achieving mastery in Jiu Jitsu takes time and dedication, but the rewards are invaluable. Whether you aspire to become a skilled competitor or simply want to improve your physical fitness, the journey starts with the first step. Invest in yourself and begin your martial arts journey with Soul Fighters Brewster. We can't wait to support you every step of the way!
Contact Information:
Soul Fighters Brewster Brazilian Jiu Jitsu & Sambo
Address: [Insert Address]
Phone: [Insert Phone Number]
Email: [Insert Email Address]