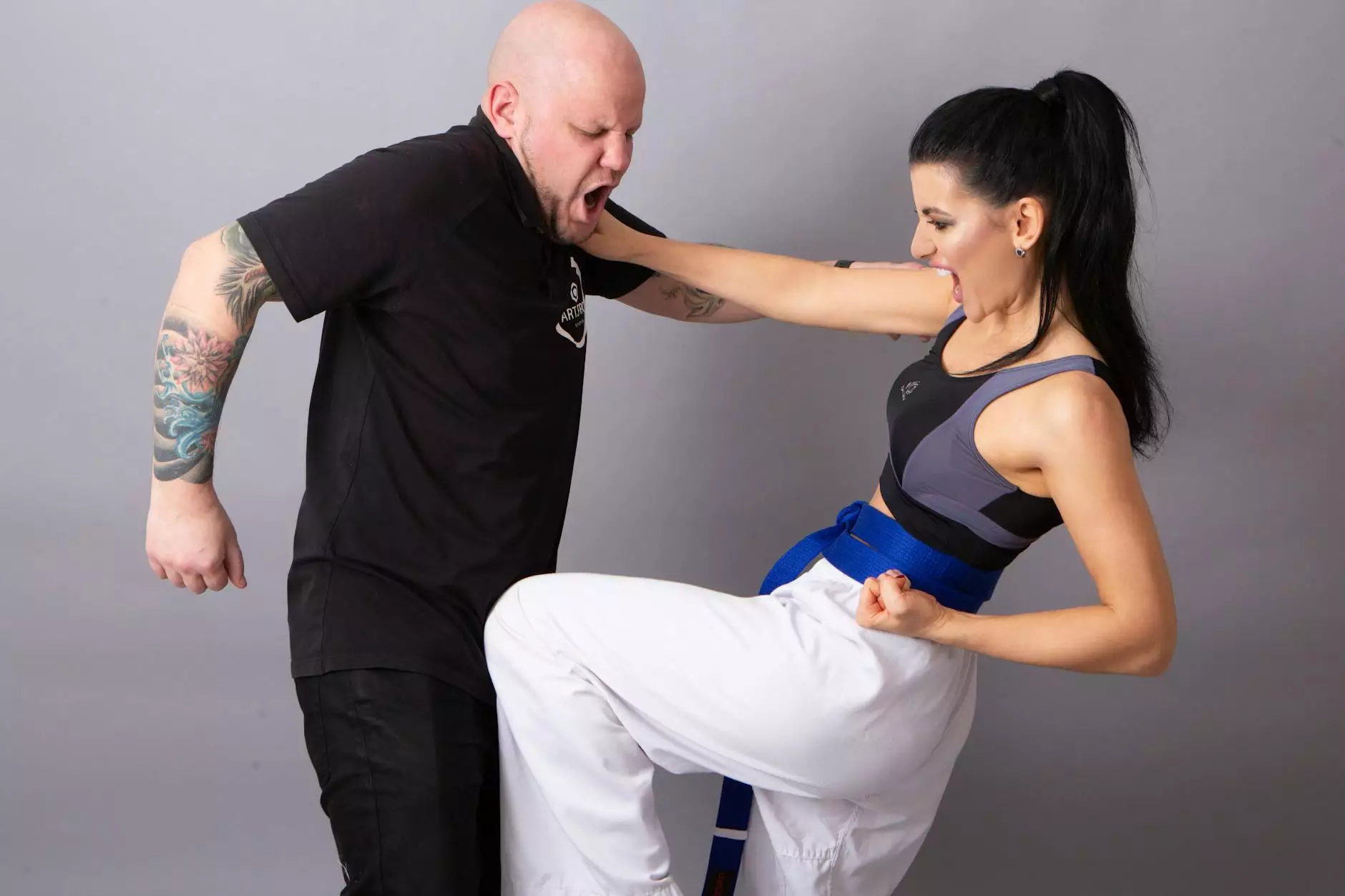 Introduction to Soul Fighters Brewster NY
Welcome to Soul Fighters Brewster NY, the premier Brazilian Jiu Jitsu and Sambo academy in the heart of Brewster. Our academy specializes in providing top-notch training and support to martial arts enthusiasts of all levels and ages. With a focus on Sambo, a highly effective Russian martial art, and Brazilian Jiu Jitsu, renowned for its ground-fighting techniques, our experienced instructors and passionate community are here to help you reach your full potential.
Sambo Shirts - Comfortable and Stylish
At Soul Fighters Brewster NY, we understand the importance of high-quality gear to enhance your training experience. Our sambo shirts are specially designed to provide maximum comfort and breathability, allowing you to move freely during intense training sessions. Crafted from premium materials, our shirts are durable and long-lasting.
Sambo Gi - Traditional Excellence
For practitioners looking to excel in the art of Sambo, we offer top-of-the-line Sambo Gis. Our Sambo Gis are meticulously crafted to meet the needs of both beginners and seasoned athletes. With a focus on durability, flexibility, and traditional design, our Sambo Gis will help you perform at your best during training and competition.
Frequently Asked Questions
1. What is Sambo?
Sambo is a dynamic and versatile martial art that originated in the Soviet Union in the early 20th century. Combining elements of judo and traditional Russian folk wrestling styles, Sambo emphasizes throws, takedowns, ground fighting, and submissions. It is known for its effectiveness in self-defense and combat sports.
2. What are the benefits of practicing Sambo?
Practicing Sambo offers a range of benefits. It improves overall physical fitness, strength, and flexibility. Sambo also enhances self-defense skills, builds discipline and mental focus, and boosts self-confidence. Additionally, it provides an opportunity for personal growth and camaraderie within the martial arts community.
3. Who can practice Sambo?
Sambo is suitable for individuals of all ages and fitness levels. Whether you are a complete beginner or an experienced martial artist, our instructors tailor the training to meet your specific needs and goals. With a supportive and inclusive environment, Soul Fighters Brewster NY welcomes anyone interested in learning and progressing in Sambo.
4. Are there any competitions for Sambo?
Absolutely! Sambo has a vibrant competitive scene both nationally and internationally. From local tournaments to major championships, practitioners have plenty of opportunities to showcase their skills and test their abilities in a competitive setting. Our academy actively supports and prepares students for various Sambo competitions.
5. How do I get started with Sambo training at Soul Fighters Brewster NY?
Starting your Sambo journey with Soul Fighters Brewster NY is simple. We offer beginner-friendly classes where our experienced instructors guide you through the fundamental techniques and principles of Sambo. You can try out a trial class and speak with our instructors who will help you determine the best path for your martial arts journey.
6. Are there any benefits to combining Sambo with Brazilian Jiu Jitsu?
Combining Sambo with Brazilian Jiu Jitsu can enhance your overall martial arts skill set. Both styles complement each other, providing a well-rounded approach to self-defense and grappling. Sambo incorporates a wider range of throws and takedowns, while Brazilian Jiu Jitsu emphasizes ground fighting and submissions. The synergy between these two disciplines creates a comprehensive training experience.
7. What makes Soul Fighters Brewster NY unique?
At Soul Fighters Brewster NY, we take pride in our commitment to excellence in martial arts instruction. Our academy offers a supportive and inclusive environment for practitioners of all levels. With world-class instructors, state-of-the-art facilities, and a passionate community, we are dedicated to helping you achieve your martial arts goals and fostering personal growth.
Join Soul Fighters Brewster NY Today!
Whether you are a beginner looking to start your martial arts journey or an experienced practitioner seeking to further develop your skills, Soul Fighters Brewster NY is the perfect place for you. Join our community today and experience the transformative power of Sambo and Brazilian Jiu Jitsu. Contact us now to schedule your trial class and embark on an exciting martial arts adventure!