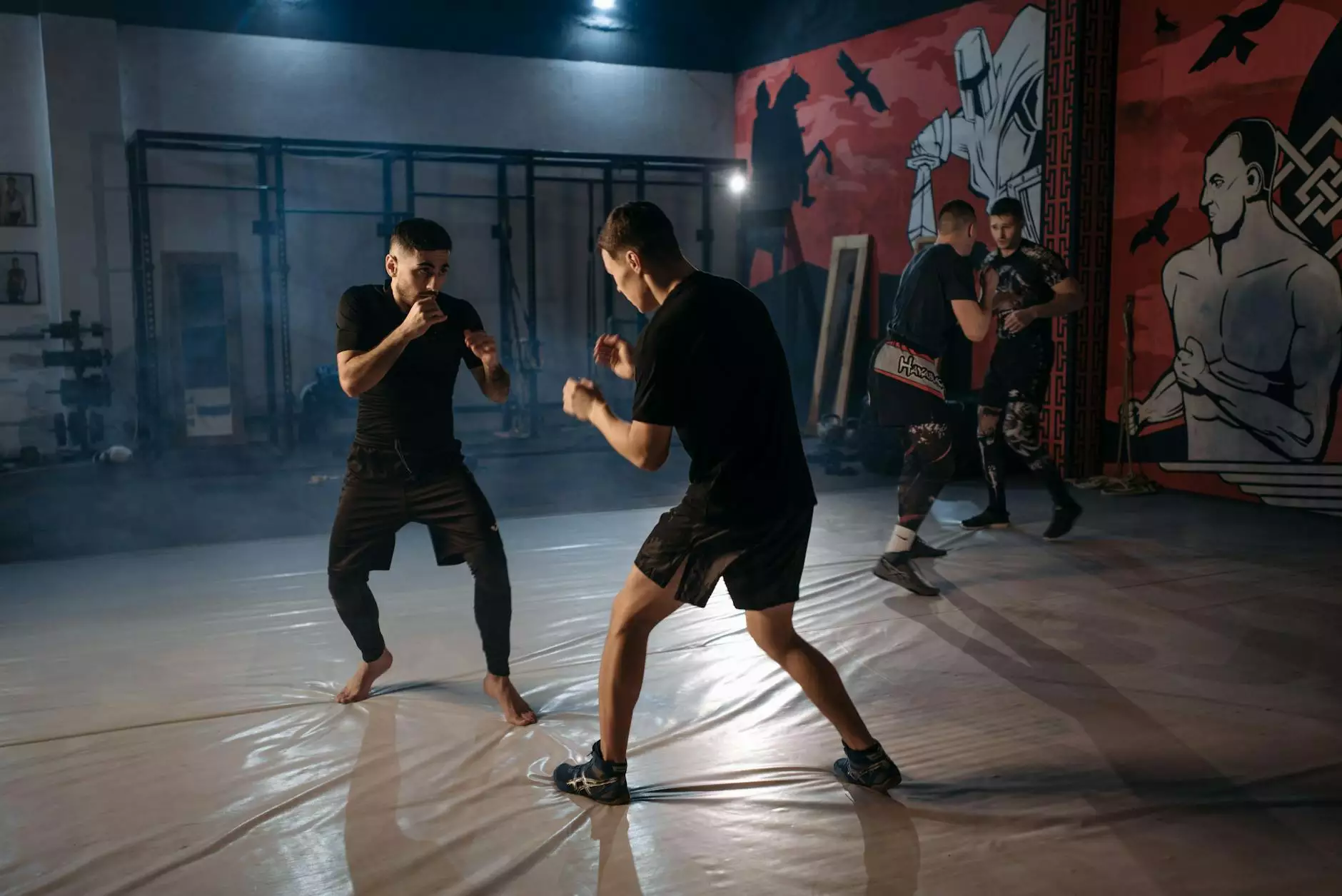 Introduction
Welcome to Soul Fighters Brewster Brazilian Jiu Jitsu & Sambo, where martial arts enthusiasts come together to train, learn, and grow. In this article, we will delve into what truly makes an excellent martial arts training partner. Whether you are a beginner or an experienced practitioner looking to enhance your skills, having the right training partner can significantly impact your progress and overall experience in Brazilian Jiu Jitsu and Sambo.
The Importance of a Good Martial Arts Training Partner
Training with a skilled and dedicated partner can make all the difference in your martial arts journey. A good training partner not only provides you with immediate feedback and challenges but also helps you develop and refine your techniques. Here, at Soul Fighters Brewster, we understand the significance of training partners and emphasize creating a supportive and collaborative environment for all our members.
Qualities of an Excellent Martial Arts Training Partner
1. Experience: An excellent training partner possesses a solid foundation of experience in the martial arts discipline. They have invested time and effort into honing their skills, enabling them to guide and inspire their fellow practitioners.
2. Knowledge: A competent training partner not only has practical experience but also possesses extensive technical knowledge. They understand the intricacies of the techniques and can offer valuable insights and suggestions during training sessions.
3. Communication: Clear and effective communication is vital in any martial arts partnership. A good training partner knows how to provide constructive feedback, offer encouragement, and create an open dialogue. They understand the importance of addressing concerns and adapting their training style to suit their partner's needs.
4. Reliability: A reliable training partner shows up consistently and is committed to the training process. They respect their partner's time and understand the mutual benefits gained from regular practice.
5. Adaptability: Martial arts training involves various techniques and styles. An excellent training partner is adaptable and versatile, willing to explore and learn from different approaches. They can adjust their intensity and pace to accommodate their partner's level and goals.
Traits That Enhance Martial Arts Training Partnerships
Trust and Respect
Trust: In martial arts, establishing trust is crucial. A good training partner fosters an environment where both participants can safely practice techniques, apply submissions, and engage in controlled sparring. Trust allows for growth and experimentation without fear of injury or judgment.
Respect: Respect is the foundation of any successful partnership. Respecting each other's physical boundaries, abilities, and aspirations creates an atmosphere of mutual growth and support.
Challenge and Motivation
Challenge: An excellent training partner pushes you outside your comfort zone. They challenge you to tackle more advanced techniques, offer resistance during drills, and simulate real-life scenarios. By embracing challenges, you can elevate your skills and broaden your understanding of martial arts.
Motivation: Motivation is contagious, and a good training partner serves as a source of inspiration. They celebrate your accomplishments, encourage you during challenging times, and help you maintain focus and enthusiasm for your martial arts journey.
Positive Attitude and Sportsmanship
Positive Attitude: Training sessions can be physically demanding and mentally draining. A positive training partner brings optimism, enthusiasm, and a genuine love for the martial arts. Their upbeat energy can uplift the entire training environment.
Sportsmanship: Martial arts is not solely about individual progress. A good training partner exhibits sportsmanship by sharing knowledge, helping others grow, and demonstrating humility in both victories and defeats. They focus on personal development rather than ego-driven competition.
Conclusion
Choosing the right martial arts training partner is paramount to your success and enjoyment in Brazilian Jiu Jitsu and Sambo. At Soul Fighters Brewster Brazilian Jiu Jitsu & Sambo, we believe in fostering a community that values collaboration, growth, and lifelong learning. Discover the transformative power of an excellent training partner and embark on a martial arts journey like no other.
For more information about our classes, programs, and the benefits of training martial arts with Soul Fighters Brewster, please contact us or visit our website.