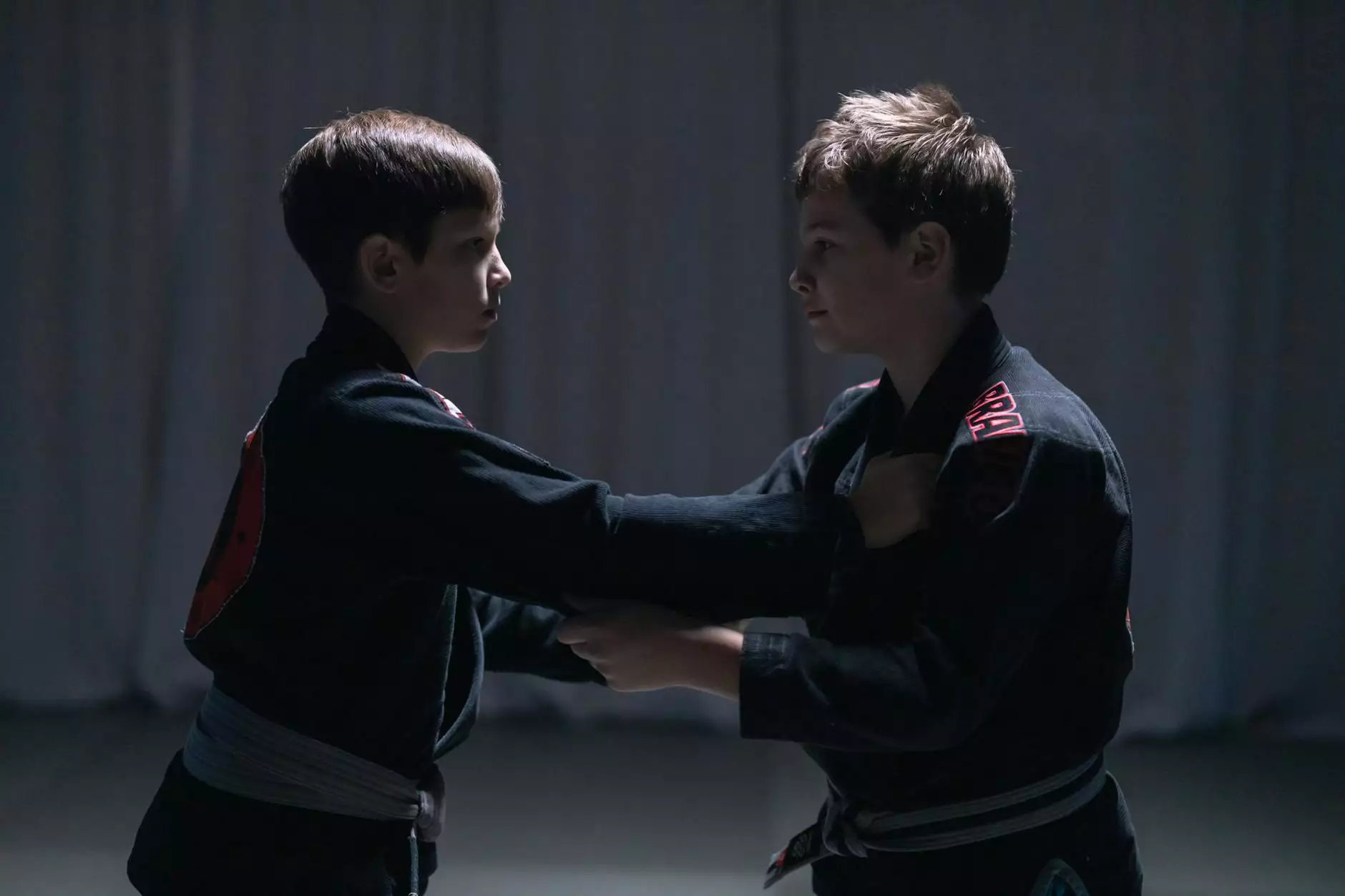 Welcome to the exciting world of Brazilian Jiu Jitsu! If you've just started your jiu-jitsu journey, this open letter is especially for you. Here at Soul Fighters Brewster, we are passionate about this incredible sport and we want to offer some valuable insights and advice to help you on your path. So, let's dive in and explore everything you need to know as a jiu-jitsu beginner.
The Beauty of Brazilian Jiu Jitsu
Brazilian Jiu Jitsu, often referred to as BJJ, is a dynamic martial art that focuses on grappling and ground fighting techniques. It is renowned for its effectiveness and is a martial art that can be practiced by anyone, regardless of age, gender, or physical ability. BJJ is not solely about strength, but about technique, strategy, and the ability to leverage your opponent's movements. It promotes discipline, mental focus, and overall physical fitness.
At Soul Fighters Brewster, we believe that BJJ is not just a sport, but a way of life. It teaches valuable life lessons such as perseverance, humility, patience, and respect. As you embark on this journey, know that you are not only developing your physical skills but also building a strong character.
Starting Your Jiu-Jitsu Journey
When starting something new, it's natural to feel a mix of excitement and nervousness. Rest assured, the jiu-jitsu community is incredibly welcoming and supportive. Here are some key things to keep in mind as a beginner:
1. Find a Reputable Academy
The first step in your jiu-jitsu journey is finding a reputable academy that aligns with your values and goals. Look for an academy like Soul Fighters Brewster, which has experienced instructors and a positive training environment. Take the time to visit different academies, observe classes, and talk to instructors and students to get a feel for the culture and teaching style.
2. Be Consistent and Patient
Jiu-jitsu is a journey that requires consistency and patience. Progress may not always be quick, but with dedication and perseverance, you will improve over time. Stay committed to regular training and trust the process. Remember, every black belt was once a white belt.
3. Learn Proper Techniques and Fundamentals
Building a strong foundation is crucial in jiu-jitsu. Focus on learning proper techniques and understanding the fundamental positions. Mastering the basics will provide a solid framework for your progression in the art. Don't rush through the belt ranks; instead, embrace the learning process and celebrate each milestone along the way.
4. Embrace the Gentle Art
Contrary to what some may think, BJJ is often referred to as the "gentle art." It emphasizes technique and leverage over brute force. As a beginner, it's important to let go of your ego and approach each training session with an open mind. Embrace the concept of "flowing" with your training partners, rather than relying solely on strength. This mindset will accelerate your growth and prevent unnecessary injuries.
5. Listen to Your Body
While it's important to push yourself during training, it's equally important to listen to your body. Rest and recovery are crucial aspects of progress. Be mindful of any discomfort or pain and don't hesitate to communicate with your instructors and training partners. They are there to support your journey and ensure your safety.
6. Build Relationships and Have Fun
One of the most rewarding aspects of jiu-jitsu is the community it creates. Build relationships with your fellow practitioners, both on and off the mats. These connections will not only enhance your training experience but also provide a support system during your jiu-jitsu journey. Above all, remember to have fun and enjoy the process!
Why Choose Soul Fighters Brewster?
As a premier Brazilian Jiu Jitsu & Sambo academy, Soul Fighters Brewster stands out in the martial arts community. Here are a few reasons why you should choose us for your jiu-jitsu journey:
Expert Instructors
Our academy is home to highly experienced and knowledgeable instructors who are passionate about teaching jiu-jitsu. They will guide you every step of the way, ensuring that you receive the best possible instruction and personalized attention.
Positive Training Environment
We pride ourselves on fostering a positive and inclusive training environment. At Soul Fighters Brewster, you'll train alongside individuals who share your passion and dedication. The supportive atmosphere encourages growth, friendship, and camaraderie.
State-of-the-Art Facility
Our academy is equipped with state-of-the-art facilities, providing you with a comfortable and safe training environment. From ample mat space to modern amenities, we have everything you need to excel in your jiu-jitsu journey.
Comprehensive Curriculum
Our curriculum is designed to cater to students of all levels. Whether you're a beginner or an advanced practitioner, our structured program will help you reach your goals. With a focus on proper technique, self-defense, and competition training, you'll develop a well-rounded skill set.
Competitive Opportunities
Soul Fighters Brewster regularly participates in local, regional, and national competitions. If you're interested in testing your skills in a competitive setting, our academy offers ample opportunities for you to compete and showcase your progress.
Embark on Your Jiu-Jitsu Journey Today
Congratulations on taking the first step towards becoming a jiu-jitsu practitioner. Remember, jiu-jitsu is not just a sport but a transformative experience that will impact your life both on and off the mats. Embrace the challenges, enjoy the process, and let Soul Fighters Brewster accompany you on this incredible journey.
Ready to begin? Contact us today or visit our academy to learn more about our programs and start your jiu-jitsu journey with Soul Fighters Brewster Brazilian Jiu Jitsu & Sambo.