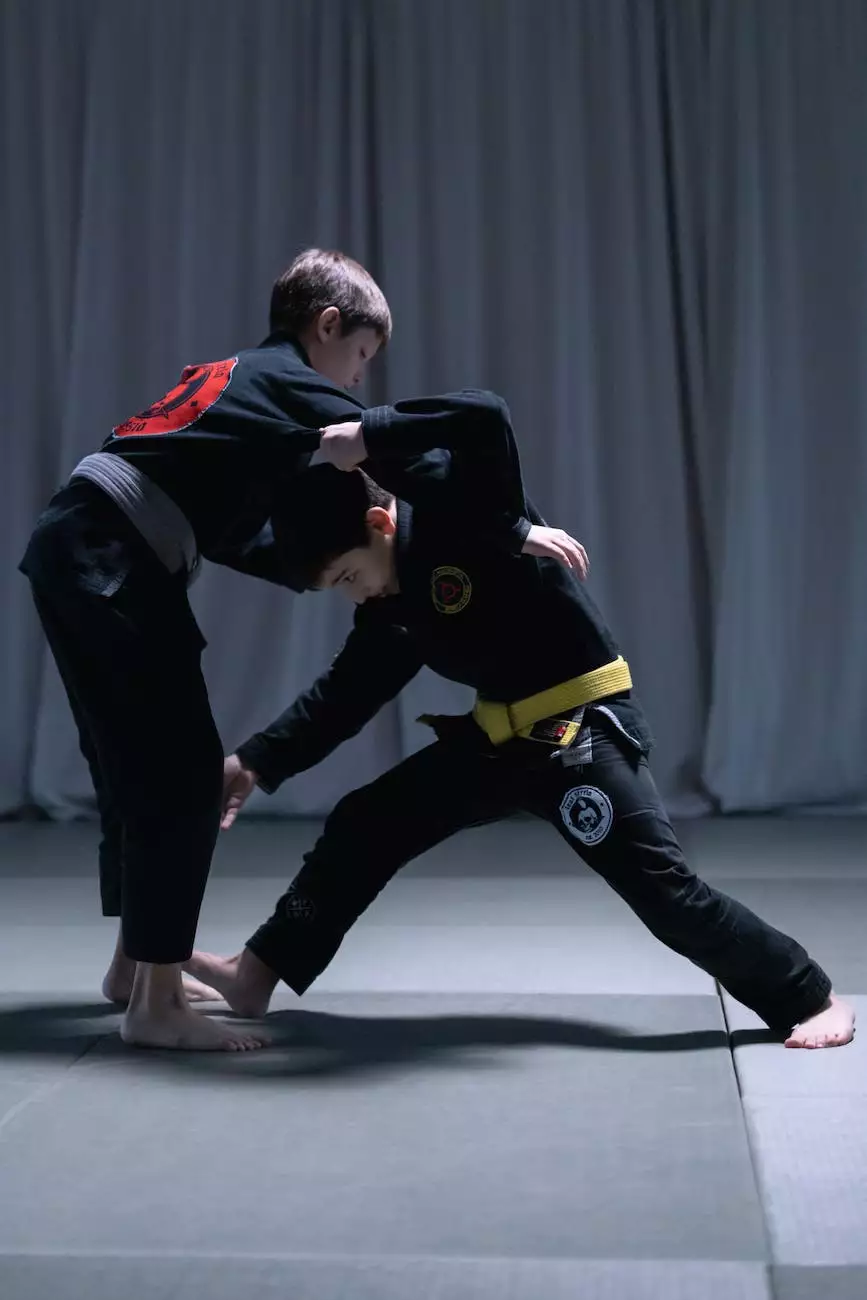 About Soul Fighters Brewster Brazilian Jiu Jitsu & Sambo
Welcome to Soul Fighters Brewster Brazilian Jiu Jitsu & Sambo, the leading provider of Kids Martial Arts Classes in Milford. With our expertise in Sports - Martial Arts, we offer a comprehensive program designed specifically for children of all ages and skill levels. Our highly experienced instructors are committed to helping children develop essential life skills while building strength, discipline, and self-confidence.
Why Choose Our Kids Martial Arts Classes
When it comes to finding the best Kids Martial Arts Classes in Milford, Soul Fighters Brewster Brazilian Jiu Jitsu & Sambo stands out for several reasons. Here are just a few:
Experienced Instructors: Our instructors have extensive knowledge and experience in teaching children's martial arts. They are skilled in creating a safe, positive, and engaging learning environment.
Comprehensive Curriculum: Our curriculum is designed to provide a well-rounded education in martial arts, focusing on physical fitness, technique, self-defense, respect, and discipline.
Age-Appropriate Classes: We understand that each age group has unique developmental needs. That's why we offer classes tailored specifically to different age ranges, ensuring that your child receives instruction appropriate for their stage of growth.
Positive and Supportive Atmosphere: At Soul Fighters Brewster Brazilian Jiu Jitsu & Sambo, we foster a positive and supportive atmosphere where children can thrive. We believe in helping them develop important values such as teamwork, perseverance, and respect.
Progression and Goal Setting: Our program is structured to provide clear goals and milestones for children to strive towards. As they progress, they can earn belts and recognize their achievements, boosting their self-confidence and motivation.
Fun and Engaging Classes: We believe that learning martial arts should be enjoyable. Our classes incorporate various engaging activities and games, ensuring that children have fun while learning essential self-defense skills.
Benefits of Kids Martial Arts Classes
Enrolling your child in Kids Martial Arts Classes offers a range of benefits that go beyond physical fitness. Here are some of the advantages:
1. Physical Fitness and Coordination
Martial arts training helps children improve their overall fitness levels and develop coordination, strength, flexibility, and agility. Through regular practice, they enhance their motor skills and overall physical well-being.
2. Self-Defense Skills
With the rise in bullying and personal safety concerns, learning self-defense becomes crucial. Kids Martial Arts Classes teach effective strategies for self-defense, equipping children with the skills and confidence to handle potential threats.
3. Improved Discipline and Focus
Martial arts training emphasizes discipline, respect, and focus. Children learn to follow instructions, maintain attention, and persevere through challenges. These skills translate into better concentration in school and other aspects of life.
4. Increased Self-Confidence and Self-Esteem
As children master new techniques and progress through ranks, their self-confidence and self-esteem grow. They develop a sense of pride in their accomplishments, leading to improved self-belief and a positive self-image.
5. Character Development
Martial arts training promotes the development of important character traits such as integrity, perseverance, humility, and leadership. These qualities contribute to the overall growth of children, enabling them to make positive choices and become responsible individuals.
6. Social Interaction and Friendship
Participating in Kids Martial Arts Classes allows children to interact with peers who share similar interests. They learn to work together, support each other, and build lasting friendships within a community that values respect and cooperation.
Get Started Today!
Now that you understand the many benefits of our Kids Martial Arts Classes in Milford, it's time to take the next step. Join Soul Fighters Brewster Brazilian Jiu Jitsu & Sambo and give your child the opportunity to develop valuable life skills through our comprehensive Sports - Martial Arts program. Contact us today to learn more and schedule a trial class!