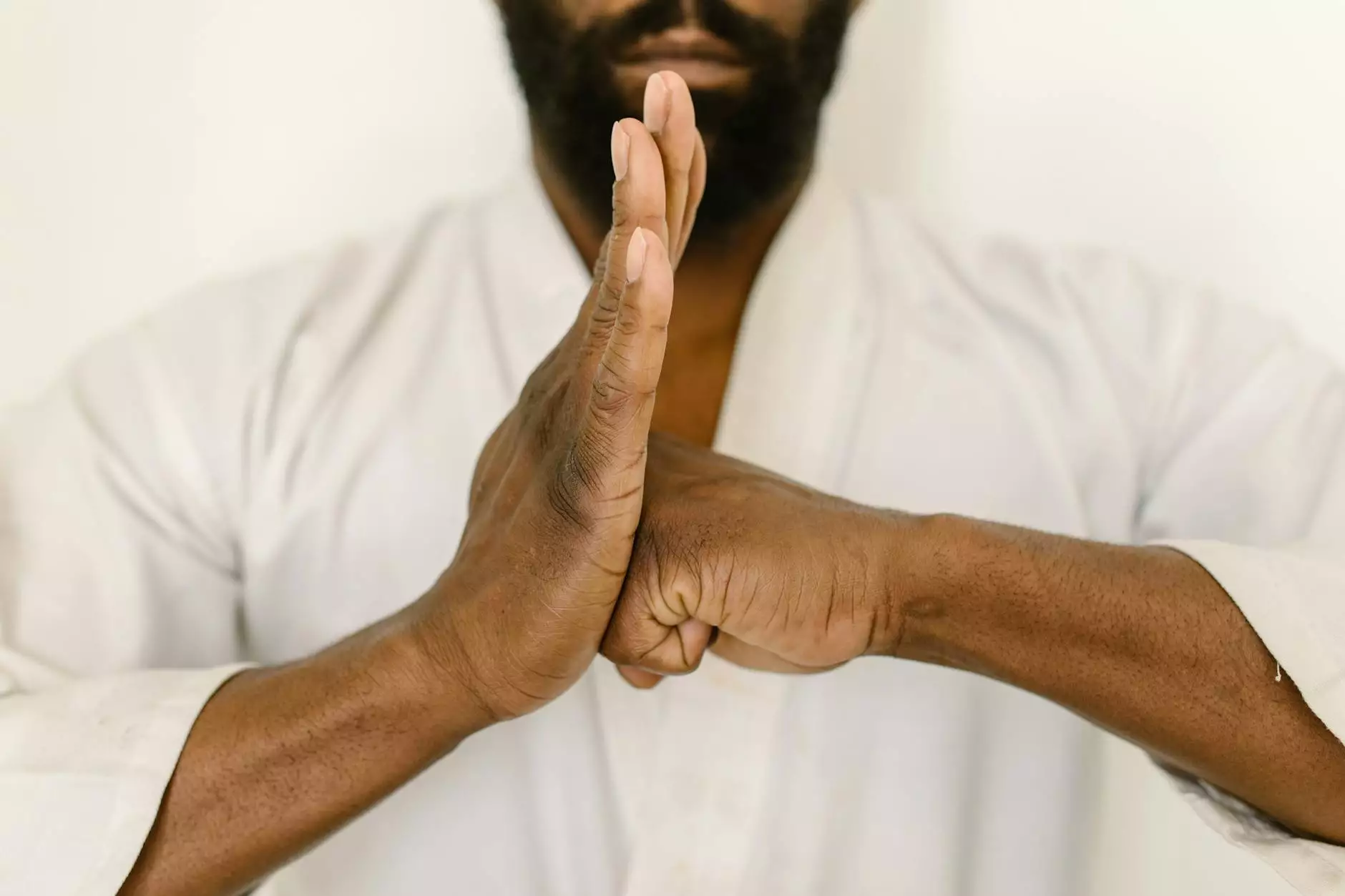 Welcome to the world of Muay Thai Kickboxing, a dynamic and intense martial art that originated in Thailand. This webpage will provide you with a comprehensive overview of Muay Thai Kickboxing and how Soul Fighters Brewster Brazilian Jiu Jitsu & Sambo can help you immerse yourself in its training.
The Art of Muay Thai
Muay Thai incorporates various striking techniques, including punches, kicks, elbows, and knees, making it one of the most efficient and powerful combat sports. This martial art is known for its emphasis on clinching techniques and devastating knee strikes.
Originally developed as a form of self-defense, Muay Thai has evolved into a popular sport, attracting enthusiasts worldwide. Its combination of explosive power, agility, and endurance makes it a great option for individuals seeking a challenging and engaging workout.
Benefits of Muay Thai
In addition to its effectiveness as a martial art, Muay Thai offers numerous physical and mental benefits:
1. Full-Body Workout
Muay Thai engages the entire body, providing a complete cardiovascular and strength training workout. Through repetitive drills, your muscles will become toned and conditioned, improving your overall fitness level.
2. Improved Endurance
Regular Muay Thai training sessions help enhance your stamina and endurance levels. The high-intensity workouts and constant movement push your body to new limits, improving your cardiovascular capacity.
3. Enhanced Flexibility
Muay Thai involves a wide range of dynamic movements that promote flexibility and joint mobility. Regular training helps increase your overall range of motion, reducing the risk of injuries and improving your athletic performance in other sports.
4. Self-Defense Skills
Learning Muay Thai equips you with essential self-defense techniques and strategies. You will develop the ability to protect yourself and others in real-life situations, increasing your self-confidence and personal safety.
5. Stress Relief
Muay Thai provides an outlet for stress and tension. The discipline required during training sessions allows you to focus your mind and release any built-up anxiety or frustration, leaving you feeling refreshed and revitalized.
Train at Soul Fighters Brewster Brazilian Jiu Jitsu & Sambo
Soul Fighters Brewster Brazilian Jiu Jitsu & Sambo is a leading martial arts academy that specializes in Muay Thai Kickboxing. Our experienced instructors are dedicated to helping you reach your full potential in this incredible martial art.
At Soul Fighters Brewster, we believe in providing a supportive and inclusive environment for students of all ages and skill levels. Whether you are a beginner or an experienced practitioner, our tailored training programs will challenge and inspire you to excel.
Training Programs
We offer a variety of Muay Thai training programs to suit your needs:
1. Beginner Muay Thai
Our beginner program introduces you to the fundamentals of Muay Thai. You will learn proper stance, basic techniques, and essential striking combinations. Our instructors will guide you through each step, ensuring proper form and technique.
2. Intermediate Muay Thai
Once you have mastered the basics, our intermediate program takes your skills to the next level. You will focus on advanced techniques, footwork, and defensive strategies. This program is designed to enhance your overall proficiency in Muay Thai.
3. Advanced Muay Thai
Our advanced program is for experienced practitioners seeking to refine their skills and compete at a higher level. You will receive specialized instruction, participate in advanced sparring sessions, and have access to additional strength and conditioning training.
Why Choose Soul Fighters Brewster?
As a premier martial arts academy, we offer several advantages:
1. Expert Instructors
Our instructors are highly skilled and experienced in Muay Thai. They have a deep understanding of the techniques and nuances of the sport, ensuring that you receive the highest quality training.
2. State-of-the-Art Facilities
Soul Fighters Brewster is equipped with top-notch training facilities, including spacious training areas, quality equipment, and a supportive atmosphere that fosters growth and learning.
3. Community Feel
We pride ourselves on creating a welcoming and friendly community. You will train alongside like-minded individuals who share a passion for martial arts, fostering a positive and supportive training environment.
4. Competition Opportunities
For those interested in testing their skills, Soul Fighters Brewster provides opportunities to participate in local and regional Muay Thai competitions. Our coaches will help you prepare and support you throughout the competition process.
Take the Next Step in Your Muay Thai Journey
If you're ready to experience the power and excitement of Muay Thai Kickboxing, join us at Soul Fighters Brewster Brazilian Jiu Jitsu & Sambo. Our dedicated instructors will help you develop the skills and mindset necessary to succeed in this incredible martial art.
Don't wait another day to embark on your Muay Thai journey. Contact Soul Fighters Brewster today to schedule your first class and discover the amazing benefits of Muay Thai training!