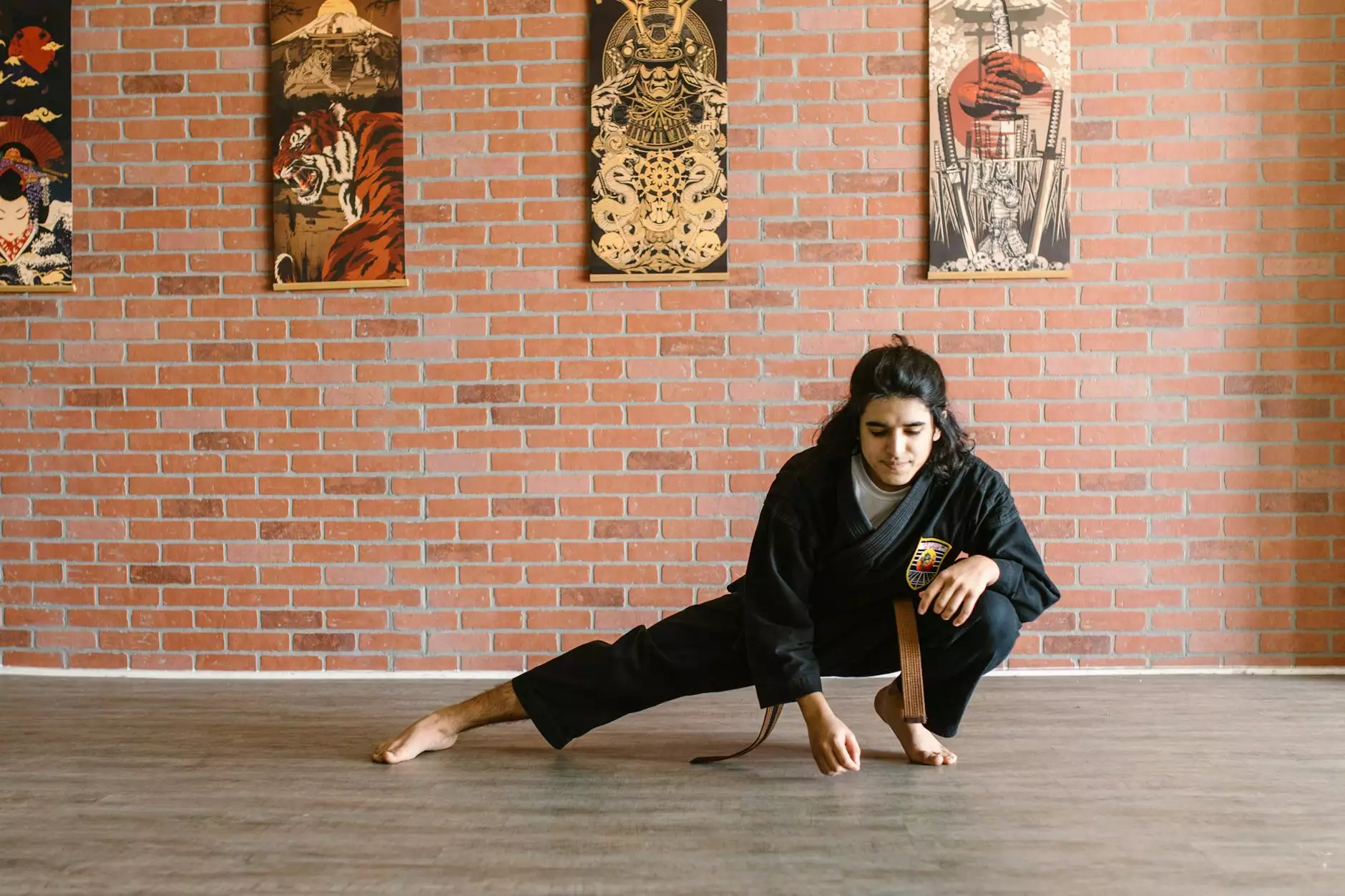 Welcome to the world of Power Kickboxing at Soul Fighters Brewster Brazilian Jiu Jitsu & Sambo! If you are looking to enhance your fitness, boost your agility, and develop practical self-defense skills, our kickboxing program is the perfect fit for you.
Why Choose Power Kickboxing?
Power Kickboxing is an effective and dynamic martial art discipline that combines techniques from boxing, karate, and Muay Thai. This full-body workout not only helps you burn calories and shed excess weight, but it also offers numerous other benefits that contribute to your overall physical and mental well-being.
Fitness and Cardiovascular Endurance
Kickboxing is an intense cardiovascular exercise that engages multiple muscle groups simultaneously. Through a combination of powerful punches, kicks, knee strikes, and footwork, you'll improve your strength, speed, and endurance. This high-intensity workout helps in weight management, boosts metabolism, and improves cardiovascular health.
Agility and Coordination
Power Kickboxing requires precise movements and quick reflexes, which significantly enhances your agility and coordination. As you master the techniques and develop your striking accuracy and footwork, you'll notice improvements in your balance, flexibility, and overall body control.
Self-Defense Skills
Learning kickboxing not only empowers you physically but also equips you with practical self-defense skills. The techniques taught in our program are designed to effectively protect yourself in real-life situations. Whether you're looking to boost your confidence or develop the ability to defend yourself, Power Kickboxing provides valuable skills that can be utilized in any self-defense scenario.
Mental Focus and Stress Relief
Kickboxing requires mental focus and concentration. By learning new techniques and combinations, you'll enhance your cognitive skills. Moreover, the physical exertion and release of endorphins during training help to alleviate stress and improve your overall mood, leaving you feeling energized and rejuvenated.
Our Comprehensive Kickboxing Program
At Soul Fighters Brewster Brazilian Jiu Jitsu & Sambo, our Power Kickboxing program is carefully designed to cater to individuals of all ages and fitness levels. Whether you are a beginner or an experienced martial artist, our highly skilled and experienced instructors will provide you with the necessary guidance to succeed.
Structured Curriculum
Our kickboxing program follows a structured curriculum, progressing from fundamentals to advanced techniques. This ensures that you develop a strong foundation and gradually build upon it. Each class is carefully planned to provide you with a well-balanced workout, incorporating warm-ups, technique drills, pad work, and conditioning exercises.
Experienced Instructors
Our team of experienced kickboxing instructors are passionate about martial arts and dedicated to helping you reach your goals. They provide personalized attention and guidance, ensuring that you receive the highest quality instruction and feedback during your training.
Positive and Supportive Environment
At Soul Fighters Brewster, we foster a positive and supportive training environment. We believe in empowering each individual to push their limits and achieve their personal best. You'll be surrounded by like-minded individuals who are on the same journey of self-improvement, creating a motivating and inspiring atmosphere.
Community and Camaraderie
Being a part of our kickboxing program means joining a tight-knit community of individuals who share a passion for martial arts and a commitment to personal growth. You'll make new friends, build strong connections, and experience the camaraderie of training together towards a common goal.
Join Soul Fighters Brewster Kickboxing Today!
Are you ready to unlock your potential and experience the many benefits of Power Kickboxing? Join us at Soul Fighters Brewster Brazilian Jiu Jitsu & Sambo and take the first step towards a healthier, fitter, and more confident you.
Contact us now to schedule your free trial class and discover the transformational power of kickboxing!